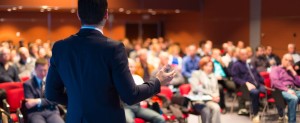 Over the last two decades, the Division of Pharmacy at the University of Wisconsin has held some of the most revered teaching-conferences in the realm of pharmaceutical sciences. The Land O'Lakes conferences are known for cutting edge topics explored by well-versed presenters and an intimate setting that is perfect for networking opportunities.
The University of Wisconsin brings leaders from multiple disciplines in the DMPK world together to share new advances in drug delivery, action and metabolism. We appreciate that relevant regulatory updates are always included in the conference sessions to ensure that the attendees are aware of the latest changes in drug development regulations. This September, our team at Alliance is journeying to Madison, Wisconsin to attend the 22nd annual Conference on Drug Metabolism and Applied Pharmacokinetics. We are excited to hear from industry experts on the latest trends in drug metabolism research. This years' meeting titled "Found in Translation: Adaptive DMPK Strategies', will include exciting topics focused on endogenous biomarkers, target mediated drug disposition (TMDD), microphysiological systems and more!
Target mediated drug disposition requires that we think outside the box in terms of drug distribution and elimination from the body. TMDD often exhibits nonlinear pharmacokinetics and pharmacodynamics due to the drugs unusually high affinity to a binding site. Development teams must then focus on dosage and other pharmacokinetic properties of the drug at hand, particularly for antibodies and other therapeutic proteins.
Endogenous biomarker research, particularly in the drug transporter area, continues to rapidly evolve. Our biomarker team at Alliance is a highly experienced team with significant expertise in biomarker method development and analysis, yet we are always eager to learn more! We stay competitive by utilizing the latest scientific innovation and state-of-the-art platforms. Our proficiency in this field enables us to provide the most relevant experimental results to assess the functional activity of each compound and biologic.
If you're going to the conference and would like to meet with us, please contact Ryan Klein at rklein@alliancepharmaco.com or 919-801-3146.