The up and coming sector of plant-based therapeutics seems to be gaining rave reviews for efficacy in pain relief. Whether it is for the alleviation of stress and anxiety or for more physical conditions such as muscle and joint pain, medical marijuana products have the potential to be a promising natural alternative. As with any new product to hit the market, it is important to understand the facts: what therapeutic cannabis products are (and are not), what makes them effective and what red flags to look out for.
Whole plant medicines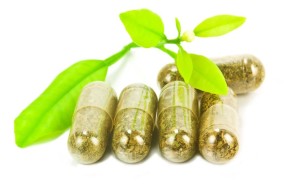 Hundreds of therapeutic compounds exist on the bud of a marijuana plant. They are categorized into two groups, cannabinoids, which are specific to the cannabis plant, and terpenes, which are found on various fruits and herbs. Terpenes are often responsible for the smell and flavor of aromatic plants. There are a large number of cannabinoids in the marijuana plant. Cannabidiol, otherwise known as CBD, is a non-psychoactive cannabinoid that is now being recognized for its unparalleled potential in a number of therapeutic areas.
What makes these over the counter products effective?
Retail cannabis products, becoming increasingly popular as of late, can be effective therapeutics for a broad range of ailments. Often these products are "full spectrum," meaning they are comprised of a range of cannabinoids and terpenes. The range of healing effects comes from the different ratios in which cannabinoids and terpenes exist in cannabis products. This is known as the "entourage effect." Check out this diagram published by Leafly to further comprehend the entourage effect.
Medical marijuana and the pharmaceutical industry
As the healing properties of cannabidiol (CBD) are studied further, many pharmaceutical companies are looking to develop new drug products with CBD as the active ingredient. Additional research is heavily focused on how to synthesize isolated cannabinoids that are specific to certain diseases and conditions. These therapeutics would likely require a prescription.
Psychoactive effects from using cannabis products
Although full spectrum retail products do have traces of other cannabinoids such as tetrahydrocannabinol (THC), there are little to no psychoactive effects produced. The concentration of non-psychoactive cannabinoids such as CBD are higher than that of THC, resulting in THC not binding to receptors in the brain to induce a psychoactive effect. Synthesized isolated compounds would contain no psychoactive cannabinoids or terpenes.
Therapeutic cannabis products will be watched carefully as research continues and medical marijuana products are used more widely. Let Alliance Pharma's expertise with isolated CBD support your pharmaceutical company as you work with cannabidiol to deliver your new drug product to market.