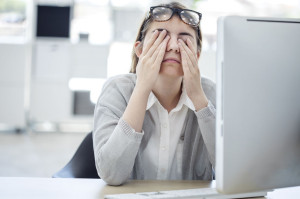 Are you finding it is harder to stay focused right now? You aren't alone.
As we all continue to function with new social rules and expectations, we may find that we tire faster, have less patience and even feel more emotional. Through it all, however, we still have the expectations of our professional roles. Here are some tips to help you through this time as you balance the changes of work, life and possibly parenthood:
Be gentle with yourself. We are all balancing a lot more right now. What used to be simple errands or processes have turned into more complex reminders that life has changed. Give yourself some extra time between errands as well as understand that you may not be able to accomplish as much as you did before.
Healthy routines. It is important right now to continue to take time for healthy routines. That includes eating a healthy diet, finding time for exercising as well as maintaining a healthy sleep routine. If these were not part of your normal to this point, now is a great time to try incorporating them.
Be flexible. As we all adapt to daily changes, we may find that we need to be flexible. This can be everything from what is available in grocery stores to changing how events and special days are celebrated.
Allow yourself to grieve. Right now as our routines change so do our expectations as well as our knowledge of what should have been. A lot is unknown. It is okay to find yourself grieving those things you were looking forward to as well as the changes that were suddenly thrown at you.
Know you aren't alone. Social distancing may make us feel alone, but we truly aren't! We have such great technology to continue to maintain our relationships – personal and professional. Take advantage of these options to stay in contact with each other.
We are still here for you! We have implemented ways to ensure our employees stay safe while in the office working on your projects. This has included remote work, increasing distances between our scientists, providing face masks, increasing cleaning supplies and soaps and allowing the use of strategically modified work hours. Together we can get through COVID-19 and stay focused!