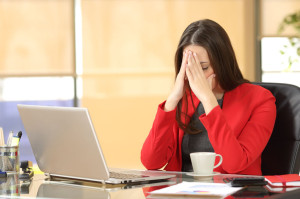 Are you feeling a little more anxious lately? Well good news, you are not alone. The majority of the population is feeling the same way as we all continue to live within COVID-19 concerns, guidelines and restrictions. This anxiety can appear in different ways for each person. For some, it means feeling a bit off or short-tempered. For others, it can lead to depression. This anxiety has the potential to consume our lives and make our daily life, professionally and personally, harder. We wanted to offer some tips to help you during this time!
Be gentle with yourself! So much is still unknown in how life will unfold in the weeks and months ahead. As we all adapt to the daily changes, we need to be kind to ourselves. It may mean taking more mental breaks and giving yourself permission to work through the various emotions you may be feeling.
Be gentle with others! Others are struggling too, some of whom may even be in your own home. You may even see increased moments of conflict. Often times it means just stepping back in heated moments in order to have healthy conversations instead, even in the midst of conflict. In those moments focus more on "I feel" statements instead of placing "you" blame.
Step away! Those topics that are hard for you may really mean you need to take a break from them, even social media and news! If you have friends or family members continually forwarding you links, consider asking them, politely, to stop.
Find healthy outlets! When was the last time you really enjoyed something or laughed? Can you find a way to replicate that? It may look a bit different, but you can still be creative, exercise and enjoy those healthy outlets.
Seek support! Support is abundant to help you through this time. It doesn't always mean relying on those family members or friends. It also means seeking out advice from your healthcare providers as well as counseling options. Many insurance companies are providing increased resources during this time. Take the initiative and time to see what is available to you!
Take some time off! So many of our 'normal' vacation options aren't available, but this doesn't mean you shouldn't take a break from work and create some time for yourself. It may just mean a 'staycation' this year, but we all need some time to get away from the stress of our daily lives. It's even more important now!
The CDC also offers great tips and hotlines to help you cope with stress. The Anxiety and Depression Association of America also offers its top 10 tips for reducing anxiety during COVID-19. Use these resources to help you through this time.
We hope these tips and links help you continue to be the best you during this unprecedented time!