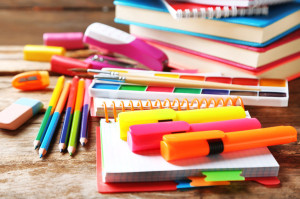 Whether you have children of your own or listen to the concerns of family members or co-workers, you know that school is looking a bit different for many children this year. Some are learning in person with modified schedules and reduced enrollment while some schools have gone completely virtual. We wanted to share some tips to help you through this time if you or your co-workers are balancing both work and school at home.

Know this won't be forever! It may feel like this will be the new never-ending norm for school, but that won't be the case! Eventually, we will return to portions of normal or even a new better normal.

Be patient! This is hard for the kids as much as for the adults. Don't forget that as adults, we have greater perspective and coping skills we have developed through life experiences. Children of all ages are facing new realities and may struggle to understand and adapt well. This also means being patient with the teachers who are adapting to a new and challenging teaching environment.

Listen! Listen to your kids when they express how they are feeling. It may not be articulated clearly as they are working to understand and express what they are feeling and experiencing. Take the time to fully engage in conversations with them, and remember that the conversations may not always be at the perfect time.

Set a schedule! Just as you have a routine for work, create one for your day with your kids. Yes, they have their school schedule and you have your work schedule, but think beyond that. You could have breakfast together, choose a time of day where everyone disconnects to spend time together, or do an outdoor activity to conclude the day. Find a way to add routine, structure and family time…..and try to spend as much time outdoors while you can.

Reach out for help. Consider reaching out to others when you're overwhelmed. You're not alone…..teachers, counselors, doctors, friends and family are all in a similar situation, and we need to support each other as we continue to navigate 2020. Maintaining these personal and professional connections may look a little different right now, but they are still important, especially this year.

Don't give up! Now is a perfect time to show resilience with your children. They will learn just as we all will this year.