Drug transporters are membrane proteins that are largely responsible for the uptake of pharmaceutical drugs in human tissue such as the kidneys, liver, gastrointestinal tract, and brain. Studies over the last two decades show these proteins play a large role in the ADME properties (absorption, distribution, metabolism and excretion) of drugs, and are important in normal human physiology as well. It is common practice to target these transport proteins to efficiently get a drug across cell membranes (e.g. valacyclovir uses PEPT1 in the human intestine to facilitate absorption), to target a particular tissue (e.g. statins target the liver via OATP transporters), or to manipulate human physiology to achieve a pharmacologic effect (e.g. canaglifozin targets SGLT2 to inhibit glucose reabsorption and treat diabetes).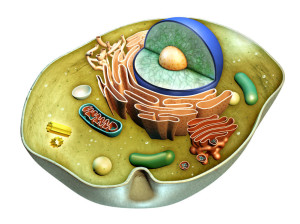 Types of drug transporters

Drug transporters are classified into two major families, the ATP binding cassette (ABC) transporter family and the solute carrier (SLC) transporter family. Generally, drug transporters of the ABC family are primarily "active transporters", and transport drug molecules across the membrane using energy from ATP hydrolysis. Transporters of the SLC type can facilitate transport down a gradient, or act as secondary active transporters and move molecules against the gradient by coupling to nearby down gradient transport.
Current focus areas of interest
Pharmaceutical scientists are now trying to dig deeper to fully characterize, identify and predict the physiological role of specific drug transporters in the body. Identification of endogenous and exogenous substrates, prediction of potential drug-drug interactions, and characterization of disease-related pathologies are all active areas of important research. In order to gain insight on the endogenous and exogenous substrates of drug transporters, current research trends employ top-down and bottom-up approaches. For example, a top-down approach may utilize computational biology and crystal structure analysis to learn more about the binding site of the substrate, leading to better binding site affinity predictions as well as conformational change predictions. A bottom-up approach employs genomics data and known metabolic pathways to predict substrate candidates for a single transport molecule. Advances in biotechnology allow for a deeper understanding of their structural biology using tools such as X-ray crystallography, NMR and electron microscopy. Following in silico based predictions, the accumulation of the endogenous substrates using various in vitro systems can be quantified using LS-MS analysis.
At At Alliance Pharma, our scientific staff excels in providing ADME packages to clients, including information pertaining to drug transporters related to the therapeutic at hand. Check out our website to find out more about what we can do you for!