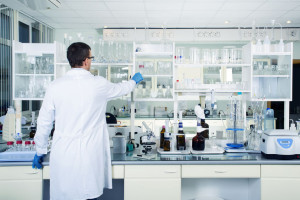 Here at Alliance Pharma we focus on science. That is clear. Our services are designed to help you get your drug candidates from drug discovery through clinical trials, and ultimately to market serving patients. We often celebrate the successes along the way but also believe in celebrating the failures, during the arduous path of drug development. We know that each step forward, as well as each delay or step backwards, leads us to a better understanding and preparation for how science can continue to make a difference in our society and our lives.
Why should you also celebrate these things? Because failures in science make a difference. As the Nobel Prize winning chemist Charles Kettering once said, "Progress is made by trial and failure; the failures are generally a hundred times more numerous than the successes; yet they are usually left unchronicled." At Alliance we know they should be chronicled.
The COVID-19 pandemic has reminded us of the importance of continuing to work to understand human biology. This has taken us through many elements of research related to the simple act of washing hands to prevent viral infection, to the larger studies on antibodies and vaccine development, but the importance goes well beyond that.
Each time we see success in our industry, we know that someone's life could be impacted. Each time we see a failure in our industry, we realize that it means we know one more way something won't work, but that it won't stop the continual attempt at advancing understanding and treatments – all with the goal of improving the lives of those who fight medical battles, openly or quietly.
We also know that celebrating these successes and failures in drug development informs and encourages the next generation of scientists and entrepreneurs. They see that we aren't knocked down when a potential drug doesn't cross the finish line. As we continue to push forward and try again, the next group builds on those failures and won't give up either.
The drug development timeline can seem long and frustrating. It is why we highlight our collective achievements, knowing it rarely was an overnight success but was dependent on the time, effort and energy of scientists who didn't give up along the way. We also realize there are family members and friends who aren't giving up in their fight either as they wait for the next available drug or treatment that could give them more time, or an improved quality of life. This reality motivates us in the times when frustration could weigh us down, and we know that our clients often feel the same way. It is why we continue to push forward day in and day out.
Thank you for all you do in support of science, and for those depending on you and us for the next approval of a drug or treatment that will make a difference in the world. We encourage you to keep cheering on those successes and especially the failures that lead us forward every day.