The Importance of Quality Assurance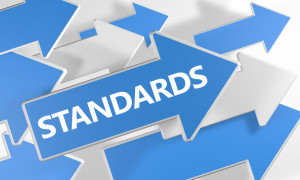 The US pharmaceutical industry is one of the fastest growing industries of our time. And with growth comes change, yet one theme remains constant: an unwavering dedication to quality that can never be compromised.

Scientific innovation is a key aspect in pharmaceutical product development and is responsible for constantly propelling the industry forward. However, science is a blackbox. Scientists invest years crafting targeted therapeutics that are safe and effective, and it is the responsibility of quality assurance units to ensure each product that reaches the patient is just that.

What characteristics make up a great quality assurance unit (QAU)? At Alliance Pharma, we take pride in our QAU for their broad scientific knowledge, years of industry experience, and uncompromised dedication to data integrity, regulatory compliance, and documentation management.

Qualifications

All members of the QAU at Alliance Pharma have scientific backgrounds, which allow them a full understanding of the various assays and services we offer, along with the knowledge to interpret and implement quality standards and procedures. QAU works cross-functionally with management, quality control, and laboratory personnel to continually refine company practices based on regulatory trends and changes.

Compliance

Our pharmaceutical quality system governs all regulated pharmaceutical activities, including internal and external audits, and plays a significant role in quality and compliance. The QAU at Alliance is an independent entity within our company that is actively involved in auditing all stages of a regulated study. The QAU participates in all client audits, independent audits, and regulatory agency audits. Our thorough internal system audits allow us to exceed expectations when it comes to external audits and inspections. Our most recent regulatory agency inspection in early 2019 ended successfully with no FDA Form 483 observations!

Documentation Management

Standard operating procedures (SOPs) at Alliance are always developed to be complete, comprehensive, and in full compliance with all applicable regulations, including 21 CFR Part 58: Good Laboratory Practices, and 21 CFR Part 11: Electronic Records, Electronic Signatures. Generated data is complete with an audit trail, and data records are available to the client for review at all stages of a project.

Looking for a CRO you can trust? Visit our website to see what Alliance Pharma can do for you.