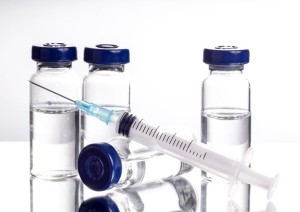 We hear a lot about vaccines lately. Flu vaccines. Shingles vaccine. Measles. Mumps. HPV. Tetanus. Diphtheria. Pneumococcal. Polio. Rabies. The list could go on. Vaccines recommended for children, teens, adults and the elderly. Vaccines even in development, such as for the novel coronavirus.
Each illness being prevented through these vaccines was once, and could again be, a serious concern. This is even more so for people who have compromised immune systems. These vaccines are necessary not only in preventing but also in the spreading of these health concerns.
While these vaccines are simply common in our vocabulary, they weren't always. At one point, they were non-existent. At one point they were in development. Then they became common within our modern healthcare. Just as these vaccines had to be developed, so too do new vaccines for today and the future. The development of a vaccine takes more than just a few days or weeks.
BioProcess International recently shared an article called: "Advances and Challenges in Vaccine Development and Manufacture."
Here are some insightful excerpts from the article we felt it important to share:
"Vaccines are becoming a growth engine for the biopharmaceutical industry. Over the past few years, we have seen their status change within the industry as the number of mergers and acquisitions increases. A new business model for vaccines is emerging and attracting significant interest."
"Although vaccines are biological products derived from living organisms, they are more complex than many traditional therapeutics, both in terms of their components and the technologies required to produce them. Vaccines typically are administered to healthy individuals (prophylaxis), whereas other therapies are given to persons with medical conditions. Vaccines also are more difficult to develop and manufacture than many other biologics and thus are more difficult to make in 'generic' form. So vaccine products are more likely to retain their commercial value…."
"The number of vaccines entering the market has been driven by technology advancement and availability."
"The vaccine industry is challenged to develop high-quality products at decreased cost and within shortened timelines. The need to reach the market first highlights the importance for fast process development strategies and techniques. Such pressures have driven the vaccine industry to embrace innovative technologies. In return, shortening process development times will accelerate overall vaccine product development timelines and rapidly deliver safe and high-quality products to a global market."
Only through biopharmaceutical initiatives, can we continue to fight for better health through vaccines. We at Alliance Pharma are interested in talking with you more about the biopharma initiatives you are undertaking whether they involve vaccines to prevent or drug development to combat illnesses and health concerns. You can reach us at 610-296-3152 or info@alliancepharmaco.com. We look forward to talking with you!