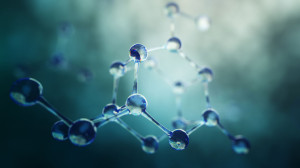 A patient's first exposure to influenza produces antibodies that will attack anytime influenza is detected in the body. In this study, researchers considered the lasting impacts — the more the body is exposed to influenza antigens, the stronger the antibody profile will become. Researchers at Harvard Medical School studied an individual in 2015 who "received his first flu vaccination at 18 years of age." They particularly focused their attention on the antibodies produced in the individual that target a vital binding site on the virus itself. This site is of critical importance as changes at this central site would not allow the virus to bind to a host cell and thus elicit further infection. It was determined that the virus adapts, forming new strains, by mutating along its outer edges.
Researchers at The University of Texas at Austin also looked at how the immune system fights the flu after exposure or vaccinations. When a person receives an annual vaccination, the core antibodies get released as well as the new antibody species that are specific to the mutated strain. However, the new antibody species decay, and the body returns to its bulk ammunition. As the individual mentioned above was exposed to influenza via infection and vaccination in the following years, the antibody profile displayed larger quantities of the antibodies that attack the central binding site.
Although the "new" antibodies attacking against the new strains play a minor part in fighting off influenza, it is thought that the annual vaccination is still important in updating the "core" antibodies. Researchers plan to continue to use this idea of immunological imprinting to possibly deliver an influenza vaccine that elicits long lasting immunity.
Each year patients are reminded by their primary care doctors that the best defense against influenza is getting the annual vaccination. We are told that annual vaccination is most effective as the virus continues to adapt and exist in new strains each flu season. A universal flu vaccine that could eliminate the need for annual vaccinations would be a welcome development to combat the annual flu season.