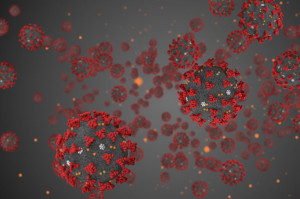 Happy Thanksgiving from Alliance Pharma! Today as we give thanks for our blessings and safely celebrate this special holiday, we thought we'd share a quick status update on vaccine development in the ongoing fight against COVID-19. As the race for a COVID-19 vaccine continues and the daily news accelerates, today is a perfect opportunity for a snapshot overview of where we stand, and to thank those dedicated to the effort at pharmaceutical companies around the world. It is important to remember that not all of these companies started their vaccine development at the same time; likewise, some had to pause their studies as different health concerns have presented themselves during clinical trials. Even though the process may seem slow, it is very intentional and important that the end result is a safe and effective vaccine for us all.
Pfizer and BioNTech have submitted an emergency use authorization (EUA) request to the US FDA for BNT162b2 on Nov. 20 following the most recent analysis of data from their phase 3 study. The analysis demonstrated that the vaccine has a 95% efficacy rate consistent across age, gender, race and ethnicity with no serious safety concerns observed. They continue to report they will have the vaccine, which is based on novel mRNA technology, ready to distribute by the end of 2020, and estimate they'll have up to 50 million doses available this year and up to 1.3 billion available for distribution in 2021.
AstraZeneca is in a late-stage phase 3 study. Their work was delayed over safety concerns at one point, but development has continued to progress. Astra has recently reported positive results for vaccine AZD1222, with average efficacy at least 70% depending on the dosing regimen. Importantly, there were no hospitalizations or severe cases of the disease in participants receiving the vaccine. The company has reported that they will also EUA.
Moderna is also in phase 3 of development using novel mRNA technology to support its vaccine. They have recently reported that mRNA-1273 reduced the risk of infection by almost 95%, while reporting 95 cases of infection among the 30,000 patients enrolled in their study. Only 5 of the positive cases occurred in patients that received the vaccine. Importantly, Moderna has also reported no significant safety concerns and indicated they will also be applying for EUA.
Johnson & Johnson paused its vaccine development earlier in the fall due to a serious medical event in one participant, but is now in the recruitment process for phase 3 of its trial in which it will include a single dose and two-dose regimen.
GlaxoSmithKline and Sanofi are now in a partnership and initiated a Phase 1/2 study in early September. They will be starting phase 3 by the end of the year with their adjuvanted, recombinant protein-based COVID-19 vaccine.
Novavax is working on phase 3 of its COVID-19 vaccine and has recently been granted a Fast Track Designation for NVX-CoV2373. The Novavax candidate is a prefusion protein made using nanoparticle technology and includes a proprietary adjuvant. Phase 3 is anticipated to begin by the end of the year. Additionally, the company is also exploring a combined flu/COVID-19 vaccine.
Merck joined the race a bit later and is exploring the development of two separate potential coronavirus vaccines. Merck is also in the later-stage testing process for an experimental antiviral drug, MK-4482, which they are developing in collaboration with Ridgeback Biotherapeutics, and expect some interim data in early 2021.
Remember, each of these companies has committed to upholding high ethical standards in their vaccine development process. While many of them have signed distribution agreements, they also want to make sure the vaccine is safe, effective and supported by sound scientific evidence. And that is exactly how we want a COVID-19 vaccine to be.
We're grateful today to the scientists and healthcare workers around the world dedicating their lives to lead the effort to develop various treatments and vaccines so we can all return to our pre-pandemic way of life. Join us today in expressing your thanks to those you know that have joined the fight. Happy Thanksgiving from Alliance Pharma!