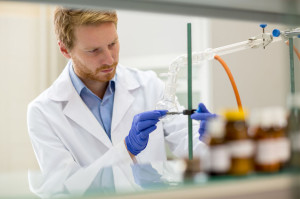 Anyone working in the biopharmaceutical industry would agree that when it comes to patient safety, there can be no stone left unturned. The drug development process requires cross functional teams of highly motivated and educated people who strive to bring safe therapeutics to the market. Research and development brings scientific theory to life; toxicity and stability testing ensures the product will be safe on the shelf, and quality control procedures ensure zero contaminations have occurred.
No two human beings are genetically equal, which is where the importance of immunogenicity studies come in. The immunogenicity of a drug is the cell-mediated response the antigen elicits in the body. Anti-drug immune responses vary slightly patient to patient. In more extreme cases, anti-drug antibodies (ADA) released in the body can alter the pharmacokinetics and/or pharmacodynamics of the drug or even induce life-threatening responses such as anaphylaxis.
Immunogenicity studies can give biopharma manufacturers greater insight on ADA responses in subjects. These studies can identify the types of anti-drug antibodies released as a response to treatment as well as quantify the impact of the response on drug activity. At Alliance Pharma, our biopharmaceutical department detects ADA levels via ligand binding assays using various platforms, including Meso Scale Discovery (MSD), and determines the pharmacokinetic impact. The initial screening assay is followed by a confirmation assay to determine true positive samples. Finally, a titration assay is used to determine the relative quantities in each true positive sample.
Immunogenicity studies are vital to providing patients with safe and effective prescription drugs. Our staff at Alliance Pharma is proud to offer immunogenicity services to clients. Visit our website to request a quote.