The healthcare industry continues to remain one of the most in-demand sectors of commerce to date. Retail pharmaceuticals and therapeutics generate billions of dollars per year, delighting top executives and shareholders alike. Although the industry is flourishing with impressive momentum, so are customer expectations. In order for pharmaceutical companies to survive, it is imperative to recognize how other industries are changing their business models to turn one-time clients into customers for life.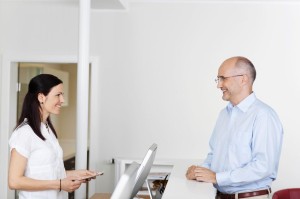 When you revisit the history of successful businesses and industries, in the 20th century for example, keep in mind how many business-centric decisions were implemented that ignored consumer desires. Henry Ford, one of the world's most iconic businessmen, wrote in his autobiography "My Life and Work" (1923), "Any customer can have a car painted any color that he wants so long as it is black." There was less competition and far fewer mediums for customers to express their dissatisfaction. In today's market, business-centric models tend to fall short as the modern consumer now has infinite competitors to do business with and various mediums to get their opinion out to the public.
Businesses are now focusing on re-engineering their models to become more customer centric. Keeping customers content increases the likelihood of gaining returning customers, as well as a positive advocate for the merchandise. So what does this mean for surviving in the pharmaceutical industry? The first point of action is to redefine the customer.
Up until now, the "customer" of the pharmaceutical industry was the physician. Think about it, before technology was at our fingertips, patients almost always adhered to doctors' orders. Drug companies, therefore, competed to formulate novel and improved therapeutics to enthuse physicians. The digital market shift in the 21st century has put pressure on drug companies to become more transparent and, as Madeline Good explains, customer centric and to collaborate with physicians to focus on what patients want.
While it is true that pharmaceutical companies provide specialized products (and because of this customers may not have unlimited choices), the marketplace will continue to evolve. Customers will continue to become more and more knowledgeable about their options. Doctors will not be the only customer. So there really is no choice — the pharmaceutical industry needs to follow the lead and redefine the customer.