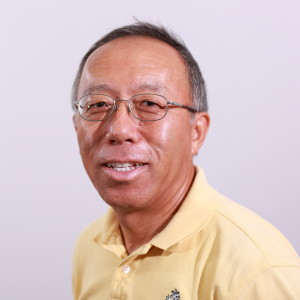 Recently Alliance Pharma's President and Founder, Feng (Frank) Li, Ph.D., was honored as "CEO of the Year" by the Asian American Chamber of Commerce of Greater Philadelphia during their 2020 Annual Awards and Fundraiser. We wanted to share some further insight from Frank on his journey to this prestigious award.
Why did you choose this field for your career path? The training I obtained early in my life built a foundation for me to further develop my career in the pharmaceutical industry. I studied Pharmaceutical Sciences at four different medical schools: BSc of Pharmaceutical Sciences at Beijing University of Chinese Medicine, MSc of Medicinal Chemistry at Peking Union Medical College, Ph.D. of Bioanalysis and Drug Metabolism at Concordia University, and a Postdoctoral Fellowship in Bioanalysis at the Mayo Clinic School of Medicine.
Why did you start Alliance Pharma? Creating a business has been my dream since I was young. Many years of working experience in the pharmaceutical industry further strengthened my determination to create Alliance Pharma.
What were you feeling when you were named "CEO of the Year"? It was a great honor to be recognized as "CEO of the Year," especially given the obstacles we've faced during the ongoing pandemic. We worked together with our team to take on the challenge and have effectively achieved revenue targets throughout the year. It was the success of a great team we have at Alliance Pharma; I am just one of the team players. The honor should be attributed to and shared with our entire team.
What words of encouragement do you have for others starting and even progressing in this field? Have a dream, create a plan, prepare and execute and be confident enough to remain persistent. Firmly adhere to a business philosophy based on professional ethics, scientific excellence and regulatory compliance to win people's trust!
Congratulations on this honor Frank, and thank you for leading us well as we work with our clients, to make a difference in the pharmaceutical industry.