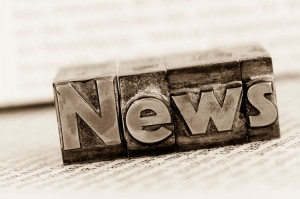 Are you feeling overwhelmed with all the news options available to you to stay informed on COVID-19? We wanted to take the time to share our preferred sources of information.
These sources are great for content beyond COVID-19 as we work on drug development and drug metabolism projects for known and unknown health concerns. You likely know of many of these, but we encourage you to see this as a refresher as well as an easy way to share the information with your employees, colleagues and even friends and family members.
The CDC - Centers for Disease Control and Prevention – is a great place to start. The content goes beyond COVID-19 and is easily searchable with drop down tabs and an alphabetical index.
The FDA – U.S. Food and Drug Administration – is another great resource. At this moment, COVID-19 is the featured front page content, but again the site offers many tabs and search features to learn more about decisions, including databases to search approvals, removals and blocks of treatment options for a plethora of health concerns.
State health departments also share information and updates specific to the state of your choice. You can easily find your state's health department through this searchable U.S. government website. Pharmaceutical news updates can also be found through FiercePharma and FierceBiotech.
As you search for news sources, in general, make sure you are reading current news from reliable sources. What makes a source reliable? Look at the website address, review information about the publication or website, consider who they are quoting as sources and consider the timestamp of the article. This is especially true of content easily shared on social media.
We here at Alliance Pharma also encourage you to follow and even subscribe to your local newspaper and watch your local broadcast news programs as they provide information specific to your regions and markets. With a little bit of focus and effort, we can all make sure we are reviewing reliable information and sources as we continue to work together through COVID-19 as well as health concerns in general.