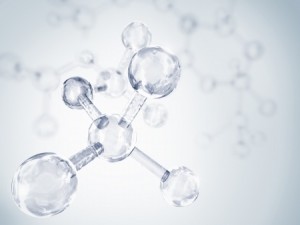 We know your focus may have been shifted these past few months. Now is a great time to review our large molecule bioanalytical services.
Our bioanalytical team at Alliance Pharma has extensive experience developing and validating robust LC-MS/MS methods for a wide variety of large molecules, including large peptides, proteins, antibody-drug conjugates, and oligonucleotides in diverse biological matrices.
We have the tools and expertise to analyze your large molecules intact or digest them into unique signature peptides for highly specific and sensitive quantitative analysis. We specialize in:
Regulated (GCP & GLP) and R&D support
Method development, transfer, and optimization
Method validation
Sample analysis

All phases (Phase I, II, II, IV) of regulated clinical studies
Regulated preclinical TK/PK/PD/DM studies
Sample analysis for discovery PK/PD studies & tissue sample analysis
Protein Characterization
As part of a comprehensive suite of bioanalytical services, Alliance Pharma provides protein analysis for structural elucidation and peptide sequencing. Our bioanalytical team has extensive experience using a variety of methods to characterize therapeutic proteins. We provide a broad range of services to meet your regulatory needs. Our protein characterization services are performed according to ICH Q6B guidance.
Protein characterization services offered include the following:
Protein and antibody characterization
Peptide mapping
Disulfide bridge and free sulfhydryl analysis
N-Glycan profiling
Monosaccharide composition analysis
Sialic acid analysis
Assessment of post-translational modifications
(PTMs)
Intact mass and subunit analysis
Chromatographic profiles
Proteomics and glycomics research support
De novo sequencing

Native MS of antibody-drug conjugates (ADCs) and protein complexes
Protein identification
Our technology platforms include the following:
Liquid Chromatography
Shimadzu HPLC/UHPLC systems with UV, photodiode array (PDA), and fluorescence detection (FLD)
Agilent 1290 Infinity II UHPLC with PDA and FLD
Dionex UltiMate 3000 RSLCnano with UV
Hybrid LBA/LC-MS/MS, Hydrophobic interaction chromatography (HIC), Size-exclusion chromatography (SEC), and Ion-exchange chromatography (IEX)
Immuno-affinity enrichment, intact protein analysis, enzymatic digestion with surrogate peptides, and intact peptide analysis
Mass spectrometers
SCIEX API 4000™, 5500, 6500, and 4000 QTRAP
Thermo Scientific™ Q Exactive™ Plus and Orbitrap™ (XL)
Agilent 6545XT AdvancedBio LC/Q-TOF
Agilent 8900 Triple Quadrupole ICP-MS
High-throughput sample processing with Hamilton MicroLab Star liquid handlers

Thermo Scientific KingFisher magnetic bead processing
Thermo Fisher™ Watson LIMS™
Certara Phoenix® WinNonlin`
Examples of Large Molecules Analyzed & Characterized
Glycoproteins
Monoclonal antibodies (mAb)
Antibody-drug conjugates (ADCs)
Therapeutic peptides
Protein complexes
We know all of these details may be overwhelming, so we are more than willing to talk through these with you. You can contact us at 610-296-3152, info@alliancepharmaco.com, or visit our website. We look forward to talking with you and becoming your trusted partner.