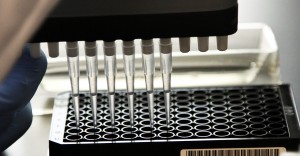 Our bioanalytic team at Alliance Pharma spans various niches of expertise within small and large molecule testing. We understand that large molecule characterization is a vital aspect of drug discovery and drug development, and for this reason we continue to offer large molecule support to clients through all stages of development.
Our large molecule bioanalysis team has extensive knowledge regarding development, optimization and validation of ligand-binding assays. Such LBAs are designed to support the bioanalysis of biologics and biosimilars, which are what clients need to get their therapeutics to market. Over the past decade, we have been providing preclinical support as well as continuing support for studies during the various phases of clinical trials.
Immunossay services at Alliance include but are not limited to:
Immunoassay method development, transfer, and optimization
Screening, confirmation, titration, and neutralization of anti-drug antibody determination
Complement cofactor assays
Potency, cytotoxicity, and genotoxicity studies
Reporter gene assays
Furthermore, our team specializes in ADA assays drugs that target the following molecules:
B-lypmhocyte stimulator
CB-1
CD20
EPO Receptor
IL-5
PD-1
It is our pleasure to assist you in getting your drug through preclinical and clinical trials and onto market as fast and problem free as possible. For more information on what our team can do for you, visit our website, follow us on Facebook, or check us out on LinkedIn! Never miss out on what we've got to offer.