The biopharmaceutical industry in the U.S is arguably the nation's most important national market. With increased technological advancements, pharmaceutical companies are able to craft more complex and effective therapies. However, Americans are regularly reminded that the healthcare sector operates as a business, and the fruits of labor come at a cost.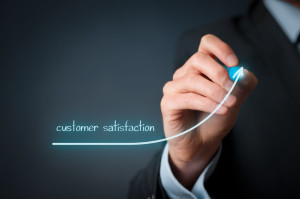 It is no secret that U.S consumers spend more out-of-pocket money on pharmaceutical drugs than any other country in the world. The healthcare sector is now, more than ever, feeling the pressure to get drug prices lowered across the board. Now is the time for pharmaceutical companies to take a closer look at how to adopt new marketing strategies to avoid increased disdain from consumers.
The pharmaceutical industry is known for using direct to consumer (DTC) marketing strategies to advertise drugs and therapies to consumers. DTC marketing aims to get information straight from seller to consumer without intermediates, to avoid information being misinterpreted or skewed by the consumer. In terms of pharmaceuticals, the intermediate here would be healthcare professionals, specifically the prescribing physician.
According to an annual study done by InCrowd, a leading healthcare market researcher, more than half of physicians feel DTC strategies actually work against the average consumer. Many consumers do not have the extensive background knowledge of how drugs work, which in turn can cause them to be under informed and possibly deceived by well-crafted advertisements. Physicians are able to better digest how a drug works (as well as possible side effects) and make an informed decision on behalf of the patient.
According to the study, physicians feel an increase in available generics and biosimilars with a decrease in DTC advertisements will transform the market. Supplementing the market with generics and biosimilars will expose retail drugs to increased competition, which should over time allow for a decrease in drug prices. Does your marketing team employ DTC strategies? Does your company explore the realm of manufacturing generics and biosimilars? Depending on your answer to these questions, now may be the time to consider some changes.