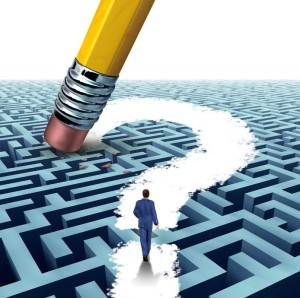 This past year has reminded a lot of us of how the future is truly unknown. Looking back, life changed within weeks and months, and as we start to return to a sense of normal, or revised normal, we again are reminded of the unknown future.
That future and its uncertainly can show up in our personal and professional lives. It can show up in your own drug development and drug metabolism projects. What you envision as a straight path to success may have some bumps, twists and turns. The result, however, can still be amazing and worth the journey. We know that personally in successes that have been achieved, and we know that professionally in watching the pharma and biopharma projects leading to enhanced quality of life, cures and better health.
How then do we continue to move forward into the unknown when we are so unsure of what could happen next to us or our projects? Here are some tips we find helpful.
Acknowledge your concerns. Sometimes we aren't even sure what is concerning us until we fully look at ourselves and our fears or worries. This may mean some quiet introspective time. It may also mean diving deeper than what your worries appear to be about.
Find an outlet. Use your concerns or worries as a starting point. That starting point could come in creative expressions through avenues such as journaling, drawing or painting. It could also come in the form of exercising such as walking, swimming or lifting weights.
Take a break. When was the last time you took a vacation? Often we think of vacations as elaborate get-aways, but they don't have to be. Sometimes the best vacation is a staycation while doing your favorite local things or nothing at all.
Seek resources. Sometimes we truly need to seek other resources to help us continue to move forward. That can come in the form of mental health resources or even checking in with your medical providers. Don't be afraid to reach out for help when you need it most.
Enjoy the journey. Life truly is full of twists and turns. It is also full of amazing moments and crushing ones. Usually at the same time. The same can be said about projects. In one moment you may have an exciting discovery, and minutes later things crash. You may even find that order flipped. However, if we continue to stress about the unknown future, we will miss all the amazing aspects along the way, whether that is personally, professionally or with your pharmaceutical projects.
What remains in this unknown journey is our commitment at Alliance Pharma to your projects. We continue to be your trusted partner as we work to provide a fast turnaround while being agile, adaptive and responsive, and providing you the highest quality of data that is detail-specific and results-oriented. Contact us today at 610.296.3152 or info@alliancepharmaco.com to talk further about your current and future projects.