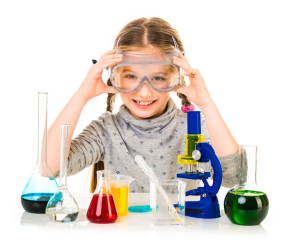 Have you ever thought back to what made you interested in science? Something in your life's journey prompted you to this career path. You aren't the only one. Even the next generation of scientists are being propelled into a love for the field. Some may not even realize it yet. They are simply curious and finding ways to figure out how things work and taking the time to explore.
How then do we as scientists and those working in the science fields work to further encourage this love and passion for the field in laying the groundwork to prepare the next generation of scientists?
Let kids – whether yours or those in your life – explore! That can happen in your homes or in nature. They – and you – may be amazed at what they discover along the way.
Let them make messes. Remember your first attempts at mixing ingredients or taking apart a broken electronic. What about trying to fix something. Science isn't always neat. It may mean some messes are made along the way. Just remind them to be safe and always clean up after themselves.
When you think back on your own life, who in the science field helped mentor you? Maybe it was someone from your early education days. Maybe it was someone who appeared later in your career path. Maybe it was the person – whether family, friend, or teacher – who poured into your passion. Maybe you didn't have a mentor and had to figure it out all on your own. Now is the time for you to be that person – that mentor – to the next generation! You might know exactly who you can help mentor. Maybe you need to talk to educators in your area and offer your scientific expertise to share with students. Maybe you need to suggest your office work with an intern. Regardless, find a way to share with the generation behind.
As we work on scientific progress, we know that so much still remains unknown in the field. COVID-19 alone has shown us that once again.
We have so much yet to learn, and that next young scientist who is only now tinkering with items in their home or exploring outdoors may just be the one who makes an important future discovery.