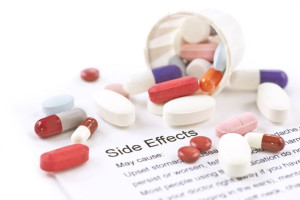 One of the important elements to consider in your drug development process is how the drug metabolizes through the body, also known as pharmacokinetics. It is important to determine how and what the body does to the drug as well as what the drug does to the body while serving its purpose.
Why is this all-important if you know a drug is doing its job? We want to make sure the drug is doing its job under optimal scenarios, which alerts the patient to what is expected, what can't be done and what may cause issues. It is also important because the list of side effects is a requirement per the FDA.
All medications can come with a risk. The doctor and patient can decide if the benefits outweigh the risks. Some patients have a higher tolerance of these risks than others. But noting these risks discovered throughout the drug development process allows you to be clear, meet FDA requirements and put these decisions into the hands of the people prescribing and using the medications.
Side effect concerns could be related to foods, drinks, other medicines and even herbal and dietary supplements taken before, after or along with the medication. It could be related to the timing of the medication as well as if a medication is skipped, accidentally taken twice, increased or even decreased. Additionally, genetic and age factors can come into play as well as overall body processes and systems.
Patients, as well as their doctors and pharmacies, need to be aware of these potential, or even life-threatening, side effects. It is hoped that patients and doctors are educating themselves on the side effects and considering the medication with the risks involved. Regardless, it is your responsibility that these side effects are noted properly, and we can help. Here at Alliance Pharma, we can work with newer drugs as well as with older products that need updated labels and information. Let's talk today about your specific needs!