The technological advancements of the 21st century have had a significant impact on the nature of the pharmaceutical industry. From largely upscaling manufacturing sales to profoundly increasing sensitivity in quality control assessments, the change has been unimaginable for workers who have been in the field long enough to watch the advancements evolve. As we advance further into the digital age, we are seeing technology become its own sector of the therapeutic industry. What are we getting at here? Two words: digital therapeutics.
What are digital therapeutics?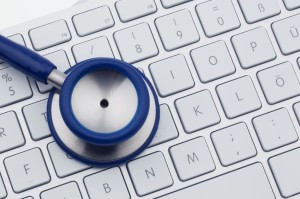 Digital therapeutics are software programs such as mobile apps or online platforms that can be used for the treatment or management of certain disorders. They are different from medical devices, which are physical instruments used for health management such as an inhaler or a pacemaker. With promising data arising out of early studies, some say this sector of technology finally gives it the substantial, meaningful application we've been looking for.
Examples of digital therapeutics
"re-SET" app: As of late, Pear Therapeutics has been focusing on its pipeline of software-based disease treatments, otherwise known as prescription digital therapeutics (PDTs). The lead product thus far is called "re-SET" which is a mobile application for those recovering from substance use disorder (SUD). The software is treated just like any other drug: it undergoes safety and efficacy assessments and requires a prescription from a doctor prior to use. The "re-SET" app was the first PDT approved for market by the FDA.
"Tinnitracks" app: "Tinnitracks" is a mobile app that enables tinnitus sufferers to stream music on their device and enjoy it without pain or irritation. Tinnitus is characterized as a ringing or muffled sound in the ear due to overactive nerves in the brain being stimulated. It isn't actually a condition on its own, but rather a symptom or side effect of something larger. The company Sonormed, which primarily fo

cuses on audiology, developed the app to filter out frequencies in songs that may cause the stimulation of these nerves, allowing users to enjoy their music of choice without a problem.
Think you have an idea for a potential digital therapeutic? Now is the time to bring your ideas to fruition!