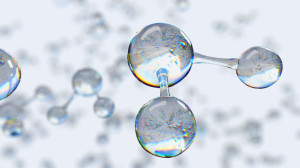 At Alliance Pharma our mass spectrometry based bioanalytical team offers method development, assay validation and specimen analysis using state-of-the-art liquid chromatography and mass spectrometry (LC-MS/MS). Here we'll share more details about these services and the technology we use.
Small Molecule Bioanalysis
Our bioanalytical team at Alliance Pharma has extensive experience developing and validating robust LC-MS/MS methods for a wide variety of small molecule compounds in diverse biological matrices. From the most hydrophobic drug molecules to hydrophilic endogenous biomarkers, we've helped many clients resolve their most difficult bioanalytical challenges in both preclinical and clinical programs.
Our labs have state-of-the-art equipment including a variety of triple quad mass spectrometry systems. We also provide metabolite identification support using our OrbitrapTM (XL) and Q-ExactiveTM high resolution instruments. And don't forget about our most recent addition, an Agilent 8900 ICP-MS system that allows us to support metals analysis in biological and environmental matrices.
Large Molecule Bioanalysis
Our bioanalytical team at Alliance also has extensive experience developing and validating robust LC-MS/MS methods for a wide variety of large molecules, including large peptides, proteins, antibody drug conjugates, and oligonucleotides that may be new therapeutics or endogenous biomarkers. We have the tools and expertise to analyze your large molecules intact or digest them into unique signature peptides for highly specific and sensitive quantitative analysis. We'll often use our newly acquired Agilent 6545XT AdvancedBio LC/Q-TOF systems to support intact protein quantitative analysis.
Our expertise and service support in both small and large molecule quantitative bioanalysis includes:
Regulated (GCP & GLP) and R&D support
Method development, transfer and optimization
Method validation
Sample analysis
All phases (Phase I, II, II, IV) of regulated clinical studies
Regulated preclinical TK/PK/PD/DM studies
High-throughput sample analysis for discovery PK/PD studies
Tissue sample analysis
In vitro screening studies
Protein Characterization
As part of a comprehensive suite of bioanalytical services, Alliance Pharma also provides protein characterization for structural elucidation and peptide sequencing of large molecules. Whether you're developing a novel therapeutic protein or a biosimilar, we have a broad range of tools to support your development program and meet your regulatory needs. Our protein characterization services are performed according to ICH Q6B guidance and include the following:
Protein and antibody characterization
Peptide mapping
Disulfide bridge and free sulfhydryl analysis
N-Glycan profiling
Monosaccharide composition analysis
Sialic acid analysis
Assessment of post-translational modifications (PTMs)
Intact mass and subunit analysis
Chromatographic profiles
Proteomics and glycomics research support
De novo sequencing
Native MS of antibody drug conjugates (ADCs) and protein complexes
Protein identification
We invite you to contact us at 610.296.3152 or info@alliancepharmaco.com to learn more about our technology platforms for these services as well as to discuss how we can help you meet your needs and goals when it comes to bioanalysis.