A successful clinical research facility stems from the collaboration of people with a plethora of expertise. Whether it is technical skill, creative knowledge or strategic planning, each individual harbors a talent that allows a company to be a fierce competitor in its respective industry. Recognizing companies who demonstrate what it means to be a leader in the industry is an important aspect of allowing your own company to grow. Today, we'd like to bring attention to the Clinical Researcher of the Year competition hosted by PharmaTimes.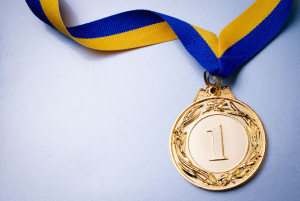 The Clinical Researcher of the Year competition is designed to be a developmental opportunity for clinical researcher organizations in which they can benchmark their strengths and weaknesses against their contemporaries as well as receive valuable feedback from an independent judge's panel. Companies compete across a range of categories, and final candidates will compete head-to-head to highlight their best practices as a clinical research facility. The deadline to enter the 2019 competition was February 25th. Finalists were announced in early April with a final competition to be held in May in Boston, MA. The final competition concludes with a gala dinner and a ceremony dedicated to recognition and awards.
Competitions such as these offer invaluable personal and company development and a great opportunity for network and growth. Does this sound like something your company would be interested in? Check out their website for more information about next year. Congratulations extended to all of the finalists of the 2019 competition!