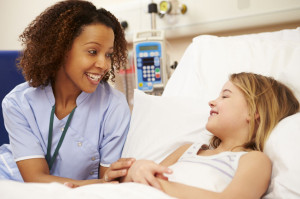 We often focus on how the drugs we develop change the lives of those who need the medications we are creating. However, in this blog we want to take time to focus on another important person in the process – the one who often takes the drug from the drug development process and gives it to the patient: the nurse.
The World Health Organization (WHO) has declared 2020 as the "Year of the Nurse and Midwife." This declaration also coincides with Florence Nightingale's 200th birthday this year. She was instrumental in developing the foundations of nursing today! We would be amiss if we didn't join in this celebration of nurses.
Nurses do more than just dispense the drugs we develop. They provide care. They advocate. They help lead. Whether they provide these services in large cities with multiple health care facilities, in rural areas with limited resources or in international humanitarian efforts, nurses provide a level of care instrumental in serving the needs of those who may be vulnerable, weak or concerned.
Likely we can all think of a nurse who was instrumental in our care or for those we love the most. We may not remember their names, their titles or their credentials, but we remember their care in critical moments of our lives.
Just as quality is essential to you, our clients, it is essential for the patients these nurses care and advocate for. It is just one more reason to focus on the scientific and laboratory excellence we commit to each of our projects.
We applaud these nurses who ultimately work with us – and you – as we all work to provide care to those who need it most. We hope you take the time to say thank you to a nurse this year as well. We couldn't provide the products and services we do without them!