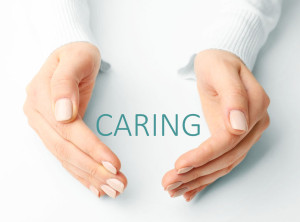 We are facing a unique situation in the world right now as we watch COVID-19 change the definition of "normal." Our role supporting drug discovery and development continues to be an important part of keeping people healthy and productive. Our role, however, as individuals and as fathers, mothers, siblings, extended family members, and neighbors has never been more important.
As we each find ourselves making changes to our "normal" for the time being, we are redefining what it means to care for each other. In ways, it takes us back to some core basics that get overlooked in the rush of life and responsibilities. We can all agree that the unknown has left us wondering what's happening next as well as the best way to adapt to necessary changes and challenges.
What does this mean for you as an employer? Your employees right now are trying to balance work and home in unprecedented ways. Many are turning to remote work and extended benefit options. Help your employees find that balance in answering their questions, communicating with them often and finding the resources when you don't have the answers. It may mean your own expectations of their work habits may have to shift.
What does this mean for you as an employee? Your employer still wants quality work, right? You may find yourself struggling to find the balance of managing it all, along with your own anxiety over the coronavirus as you find yourself caring for your hopefully, healthy loved ones. Stay in communication with your employer. Ask for help and resources. Offer suggestions on how this balance can be even better for you and your professional responsibilities. Don't try to figure this out alone. Use this as a way to collaborate even more!
What does this mean for your suppliers? Vendors are trying to meet their obligations among the chaos as well. Again, communication is the key. It also means realizing what was urgent and necessary before may not fit that classification at this time as priorities shift.
Now more than ever we need each other. Social distancing may change how that happens for the time being, but care for each other! Check-in on one another through smartphones and social media. Find creative ways to continue forward with responsibilities. But don't do it alone! We need each other!
Here at Alliance Pharma, we continue to be your trusted partner for your drug development and drug metabolism needs. We look forward to continuing to have conversations regarding how you care for others through your skills, resources, knowledge and experience in the pharmaceutical world. You can reach out to us at 610-296-3152 or info@alliancepharmaco.com.