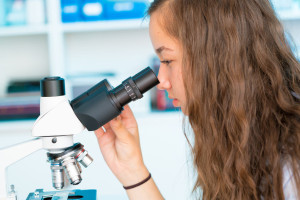 At Alliance Pharma, our large molecule mass spectrometry group focuses primarily on two areas: protein characterization and quantitative bioanalysis. We take pride in our dedication to providing clients with the analytical information they need about their protein of interest, with agility and quality at the forefront of our core values.
Protein Characterization
What goes into protein characterization? With state-of-the-art technologies, we can determine the molecular weight, amino acid sequence, and what, if any, post translational modifications (PTM) are present. PTMs ranging from sialic acid analysis, disulfide bridge versus free sulfhydryl analysis, and N-glycan profiling are well within our comprehensive set of capabilities. These basic pillars of protein characterization provide information on stability, three dimensional structure, and the ability to monitor the impact of process changes on product integrity, and allow us to provide our partners a well-rounded evaluation of how slight structural differences on a molecular level can impact protein function, and how their potential drug can have a positive impact on patient lives.
Quantitative Bioanalysis
Our capabilities in quantitative bioanalysis are continually expanding to meet the needs of our partners. We have extensive experience developing and validating robust LC-MS/MS methods for a wide variety of drug molecules including large peptides, proteins, antibody drug conjugates, and even oliqonucleotides. We can provide a quantitative determination of the molecule present in blood, plasma and other biological fluids or tissues in both preclinical and clinical settings and in regulated or non-regulated environments; and we have the tools and expertise to analyze your large molecule intact, or to digest them into unique signature peptides for highly specific and sensitive quantitative analysis. By carefully designing the bioanalytical strategy, it is possible to monitor free versus bound drug, the extent of target engagement, and even catabolism products.
We take pride in the expertise of our team members, and are committed to providing the highest quality, regulatory compliance, and scientific expertise to support your studies. Visit our website to see what the team at Alliance Pharma can do for you!