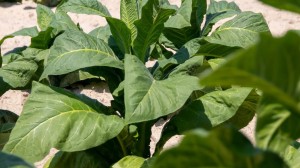 Although a large part of our clientele comes from the pharmaceutical industry, our team at Alliance Pharma also has the expertise and technology to serve the agricultural industry. Residue analysis, a major subset of agrochemical analytics, is becoming more and more prevalent today as we expand our understanding about the long-term side effects of our modern day lifestyle. We are subjected, now more than ever, to chemical residues in all aspects of our lives from the way our food is mass produced and distributed to the ingredients in household cleaning products. We have found agrochemical analytical services to be at the forefront of protecting the modern consumer. We're excited to share our extensive agrochemical offerings!
At Alliance, we provide residue analytical services of pesticides, herbicides, and fungicides in a variety of environmental matrices including: soil, water, field crops (fruits, vegetables, tobacco), animal tissues and products (meat, dairy, poultry, eggs), and animal feed (hay/straw/grasses).
Our research and development team also has expertise in:
Environmental Chemistry Methods (ECM) development and validation
dissipation, degradation, magnitude of residues
soil adsorption-desorption of agrochemicals
metabolite identification
aqueous solubility studies
With our state-of-the-art technologies, we can implement high-throughput screening assays, develop and validate methods for your novel agrochemicals, or independently validate established methods at our facility. We like to remind our clients that all of our testing is in compliance with US EPA and EU GLP regulations.
Check out our website to learn more about the specific methodologies and technologies we use to provide unmatched agrochemical services to clients, including our collection of high end mass spectrometers and our new ICP-MS instrument from Agilent. We look forward to working with you!