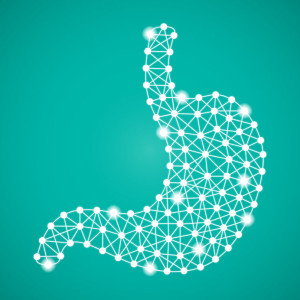 We've recently shared some details about the in vitro DMPK services offered at Alliance and talked briefly about the ADME acronym. If you remember, ADME stands for absorption, distribution, metabolism, and excretion, and describes the disposition of a drug during its time in the body. The acronym itself is created in chronological order based on the processes that occur as the drug enters and exits the body; thus, absorption occurs first.
Following ingestion, a drug encounters a number of physical and chemical barriers that impact its absorption into the bloodstream. Two of the more formidable barriers include the gastric environment in which the drug must dissolve, and the intestinal mucosa which the drug must cross. The solubility and permeability characteristics of the drug will influence its ability to dissolve in the gut and cross the intestinal membrane. Poor solubility and/or poor permeability can substantially limit absorption and overall systemic exposure; therefore, both are critical to evaluate early in drug discovery.
At Alliance we frequently run studies to assess both of these critical parameters. Understanding the impact of pH on aqueous solubility can improve predictions on how a drug will behave as it moves from the stomach through the intestinal tract. We use both MDCK and Caco-2 cells to evaluate permeability, which can be used to predict fraction absorbed across the intestinal wall and to assess the likelihood of a drug crossing the blood brain barrier. Although some drug transporters are present in these models, neither model offers a complete picture of how transporters can influence drug absorption, distribution and elimination. Not to worry though, Alliance also offers a full panel of transporter assays to better characterize their role in the absorption, distribution, and disposition of your drug candidate.
Once a drug is absorbed, distribution throughout the body occurs rapidly and greatly influences the concentration of the drug that reaches the circulation and ultimately the site of action. Generally speaking, only an unbound drug will be widely distributed and be available to interact with its target, so measuring the unbound fraction in whole blood, plasma, and even the target tissue is critical to understand. At Alliance we use various techniques to accurately measure fraction unbound in early drug discovery. Distribution can also be measured directly using preclinical models. These models include the physiological factors that can further influence distribution, and can verify in vitro data to confirm the ability to predict the behavior of a drug in the body.
Our vivarium and PK team offer years of experience and expertise to help you understand drug distribution, and work hand in hand with our in vitro ADME team to provide complete support for your DMPK needs. We'll be sharing more in the weeks to come, and look forward to the chance to move your next drug candidate towards its next milestone!