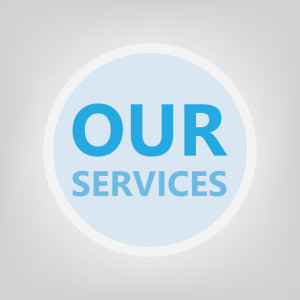 You likely already know that Alliance Pharma offers a wide variety of services for large and small drug companies. However, we wanted to provide you with a brief description of each of these services:
Bioanalytical
Our LC-MS/MS based bioanalytical team has expertise that spans a range of therapeutics including conventional small molecules, peptides, large proteins and oliqonucleotides. We offer services from method development and validation through sample analysis in support of all stages of pharmaceutical development from drug discovery to late stage clinical studies. Our state-of-the-art equipment and technology allows us to achieve quantitative analysis of low levels of analytes in various biological matrices. Our support for large molecules includes quantitative analysis of intact proteins or surrogate peptides following protein digestion, as well as comprehensive characterization studies to support development of biosimilars. Learn more about what this team can do for you on our website.
Our bioanalytical team also offers a range of testing for pesticide and herbicide active ingredients to support the development of agrochemicals. Our scientists are capable of developing new analytical methods as well as transferring client methods for sample analysis. We have extensive experience with single and multi-residue testing on matrices, including soil, fruits, grains, dairy products, straw, hay andmany more. You can read more about this on our website.
Biopharmaceutical Services
Our dedicated and knowledgeable biopharmaceutics team members have substantial experience in both contract research and large pharma companies using ligand binding assays to support the development of biologics. Our team uses various platforms to develop and validate immunoassays to support pharmacokinetic (PK), toxicokinetic (TK), biomarker, and immunogenicity studies. Our capabilities and tools to support cell based assays and immunogenicity testing have been used to support the approval of man antibody based therapeutics. Check out our technology and expertise at our website.
Biomarker Testing
Our facility is also CLIA and COLA accredited to allow wide support of biomarker analysis for both research and diagnostic applications. Spanning all phases of drug development, our experts work closely with our clients to design and perform biomarker analysis customized to each development need. Our bioanalytical and biopharmaceutics teams use their expertise to develop and validate methods for all types of endogenous biomarkers. Some examples of biomarkers we've evaluated are found here.
Drug Metabolism & Pharmacokinetics (DMPK)
Our staff has decades of experience implementing a variety of in vitro models to support the evaluation of absorption, distribution, metabolism and excretion (ADME) of new chemical entities (NCEs). Our range of technology and regulatory insight enable us to provide complete in vitro metabolism data packages to support IND and NDA applications for NCEs, as well as older products requiring updated information. Our AAALAC approved rodent vivarium provides the capability to translate in vitro results directly into an in vivo animal model to confirm the predictive ability of the assays, and develop an iterative process to support compound selection. The in-life team has extensive experience in PK dosing and sampling procedures, including various routes of administration and tissue sample collections to develop custom study designs in support of your unique DMPK needs. Details of our services in this area can be found here.
We invite you to visit our website to learn more about our services. You can also contact us directly at 610-296-3152 or info@alliancepharmaco.com to discuss how we can help your company succeed!